1st International Investment Forum, 13 April 2022, Skopje, North Macedonia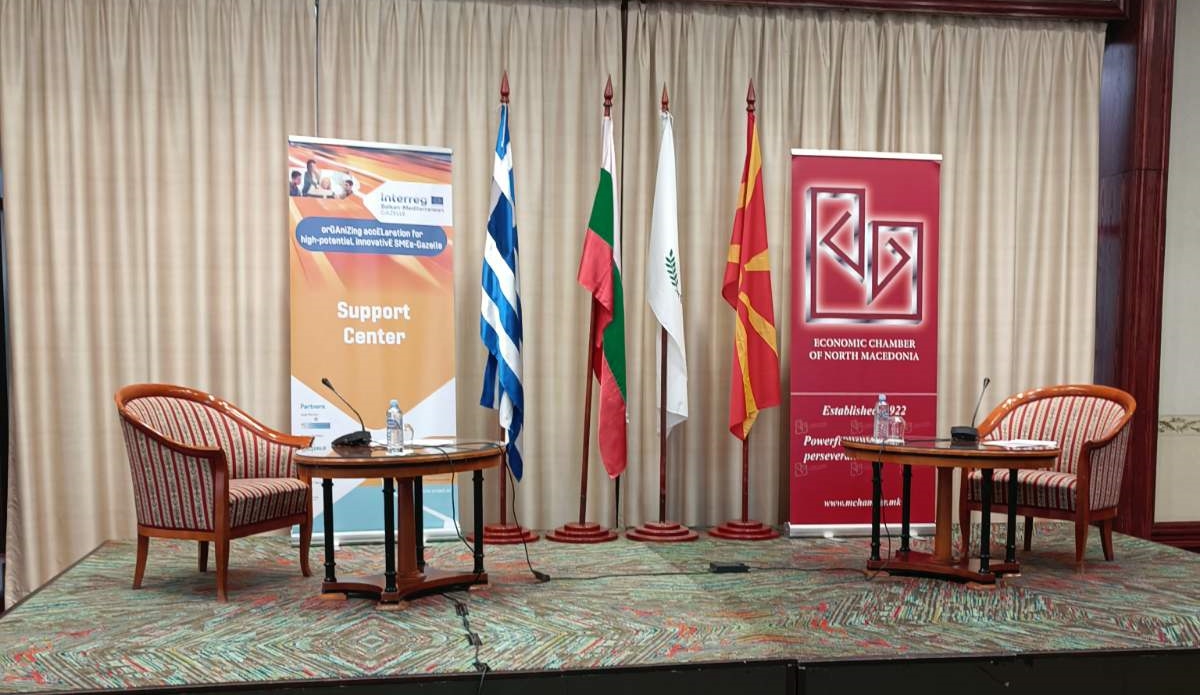 The first International Investment Forum by the Gazelle Project (orGAniZing accELaration for high-potentiaL innovativE SMEs) will take place on April 13th 2022 in Skopje. Main organiser of the Forum is the Economic Chamber of North Macedonia.
Startups and innovate companies, participating in the acceleration programs of the Project, through a pitch session, will present their activities, experience, benefit from technology transfer support, expectations and their requirements from the potential investors/cooperation and expectations (5 minutes each) in order to become more competitive on the market and to enhance the cooperation with other foreign companies.
Main organiser: Economic Chamber of North Macedonia
Date: 13 April 2022
Venue: Hotel Holiday Inn Skopje, North Macedonia
Address: Filip Vtori Makedonski, 5
Presentation of companies
North Macedonia
Elevate-global (forecasting and data analytics company)
PiKCELL Group (production of appliances for distribution and control of electricity)
TECHNOKOOP (sales and production of furniture) –
Blek Partner Delivery Service (private post office)
Robotika.ai (software pipeline) – to be confirmed
Greece
Κleesto (Tour Operator Software for Travel Professionals with aspiration for Growth)
Project Parenting (The 1st Online Educational & Counseling Platform for Parents)
Dataphoria (Analytics-as-a-Service)
Bulgaria
Predstick Ltd. (Software solutions in IoT, digitalization of the business, smart agriculture, embedded systems, automotive sector, etc.)
EduAge Ltd. (Voca Academy project – training platform that aims to make people love their careers, be engaged and productive at work)
Adlerwerke Ltd. – Branch Bulgaria (Innovative, high-quality e-bicycles and bicycle parts created in a sustainable way, from 100% recycled plastic)
Cyprus-ONLINE
Verality – (Digital Healthcare Ecosystem)
Not Busy Now – (Capacity Management Platform)
RokiToki – (Voice-based Social Media Platform)