From Cyprus to North Macedonia and from Greece to Bulgaria, over 30 high-potential innovative companies have been selected to follow Project's Gazelle integrated hands-on acceleration programs, based on the principles of lean startup and experiential learning. Participating "Gazelles" have the chance to cooperate with universities and research institutions in the form of technology transfer agreements, from any region fostering thus transnational cooperation. Additionally, in the framework of the four Investment Forums (Greece, Bulgaria, Cyprus and North Macedonia), "Gazelles" that have exited the acceleration program have the opportunity to search for an angel investor in order to "run faster and further".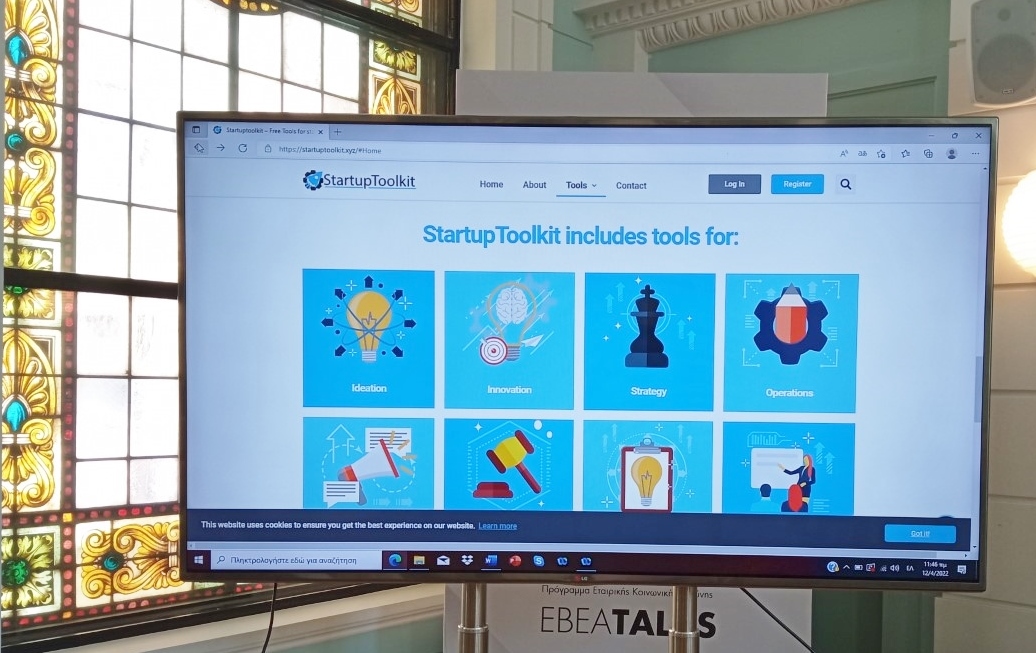 Startups following the acceleration programs
North Macedonia
Technokoop: specialized in designing, furnishing and decorating spaces with different purposes. In addition to designing and furniture manufacturing, the company represents several global brands. Its slogan says "For your own house".
Robotika: ( 2021), start-up company – a platform that offers a software as a service (SaaS) which enables guiding of sistems with artificial inteligence in production, meaning additional automatisation of the processes in the production companies.
Pikcell Group: (est. 2018) production of photovoltaic panels for generating electrical energy by using the solar energy, as a sustainable and effective solution and in accordance with the international standards for saving the environment.
Elevate Global: (est. 2018) predicts and analyzes data by using advanced machine learning technology in order to predict the electricity generating by the wind power or by the solar energy. It also offers IT solutions related to analysis for timely diagnosis and problem solving in the companies.
Black Partner Delivery Service: (est. 2017) – currier and fast delivery services on the domestic market, focused on expansion on the whole territory of N. Macedonia by using the new technologies to easily track the shipments in order to improve the quality of the service.
Bulgaria
Predistic Ltd.: GRAS Smart farming solutions
Adlerwerke Ltd. – Branch Bulgaria: Innovative, high-quality e-bicycles and bicycle parts created in a sustainable way, from 100% recycled plastic
CARS BY MODERN CLASSICS: Electrification of classic cars with modern electric drives from series electric vehicles
Renerco Ltd.: eVanco: Integrated circular e-Mobility-as-a-Service (eMaaS) platform based on self-converted 7-seater e-minivans with minimum power and range
Foodobox: Technology, addressing the problem of food waste
Voca Academy: Outsourcing and BPO training programs helping employees increase their efficiency, productivity, and engagement by playing as they learn and apply what they have learned.
Bright media art: Creation of impactful videos for the business, content creation for social media
Association European Initiatives without Borders: Innovation in education and project-based teaching
Cardinal Bites: the first protein balls with no added sugar in Bulgaria, created for people who care about quality food with exciting taste while maintaining an optimal shape
Hotfarm: the first chilli farm in Bulgaria. The farm produces all natural and pure spicy products from light to extremely hot such as sauces, purees, jams, salsa, powders and others from scratch and closes the whole circle of production – from seeds to the bottle.
Cyprus
Verality: is a start-up that aims to bring the point-of-care back to the patient. With a patient–centric platform that enables remote patient monitoring by aggregating health-related data from wearables and wireless medical devices.
JJOBO: an online job marketplace platform which connects individuals or businesses in need of skilled help for any kind of service or project with freelancers or professionals
IREROBOT: aims to develop and enter the market with a product based on a novel communication method for deaf people that uses the sense of touch, by converting sounds to vibrations that are transmitted to the skin through a unique interface
Not Busy Now: Availability booking platform
RokiToki: Voice-based social media platform
PLUTOS: Innovative investment platform
POKERLOAD: the Pokeroload digital platform will bridge all gaps for the technological advancements needed in the physical world of the gaming industry and more precisely for the game of poker
TytoView: Online drone e-shop building custom parts through 3D printing
Mindswaps: Unified online educational platform, intended as a marketplace between educators and students, focusing specifically on parental control and protecting minors
Fitolio: Platform for premium fitness mentorship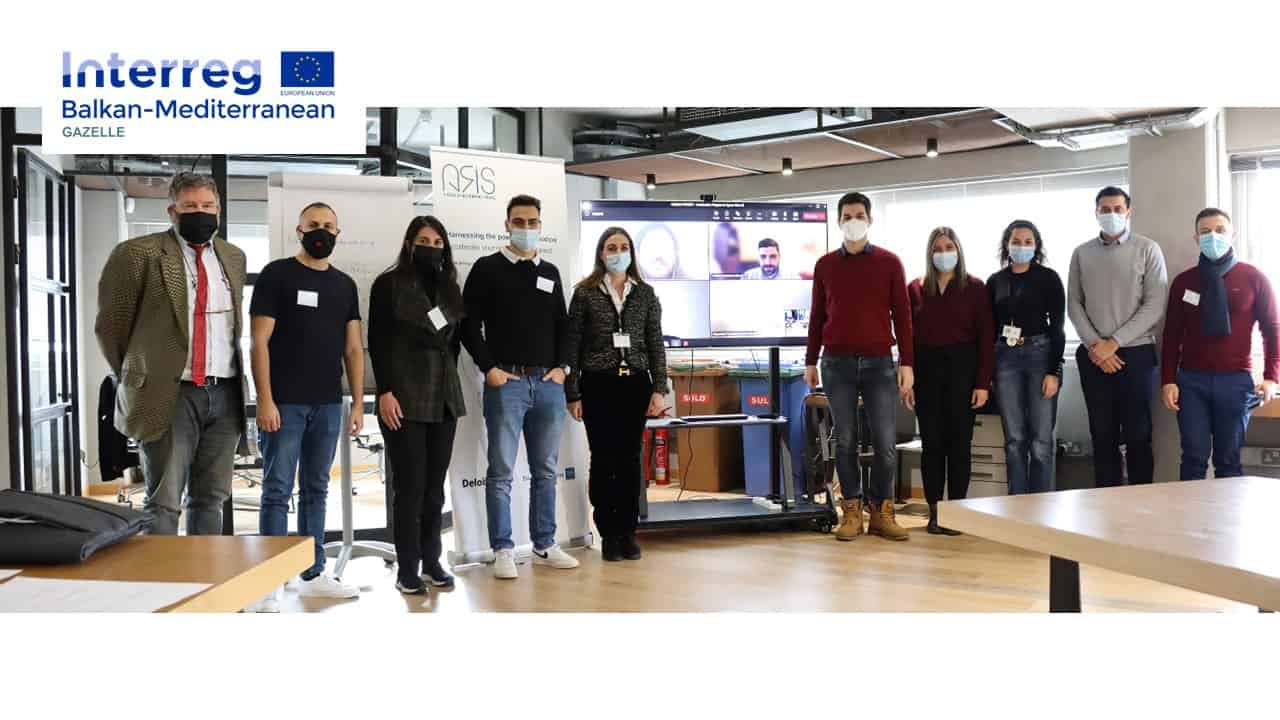 Greece
INTELIGG P.C./SMARTH-PROP: A Smart Thermostat System self-learning and self-adjusting using advanced AI and Deep Training algorithms resulting in a significant energy reduction in buildings.
DIGISEC SA: Bird Monitoring System which protects birds from the wind turbines, maximizing their operating time, almost eliminating their shut down time and minimizing noise pollution – Digisec offers also total security solutions, varying from physical security to homeland security and cyber security.
TRAQBEAT TECHNOLOGIES PC: Guard your health: a convertible wearable medical device providing continuous & synchronous health monitoring
Κleesto: the next-generation back-office system for travel companies helping them digitalize, automate, and optimize their business
Project Parenting: the 1st Educational E-learning platform for parents in Greece with educational content
Dataphoria: Analytics-as-a-Service platform for any company, organization, or city who wants to measure, optimize, and communicate its sustainability transition
TicketSeller: the first host travel agency in Greece with the innovative service of the Independent Travel Agent with the aim of democratizing the Greek travel industry.
Metis Seagrass MON: Patented Natural fibre-based Eco surfaces from the dried seagrass, Posidonia Oceanica and eco-friendly binders for use in indoor spaces, reducing indoor pollution.
CALTICA: High-quality products for pets. Product: a polyphenolic food supplement that has been awarded worldwide for its quality and innovation.
Talent Miner: A Hiring Platform for tech companies and startups/scaleups who seek personnel in the Greek Universities talent pool